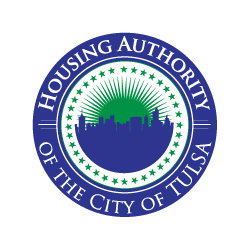 Maintenance Supervisor
Sorry, this job has expired.
Tulsa, OK
We are currently hiring for a Maintenance Supervisor.

Your salary will start at $20.19/hr plus full benefits, including:
• 401(k) with 11% company contribution
• Health, Dental, and Vision Insurance
• Life Insurance
• Short- and Long-Term Disability
• Paid Holidays
• Paid Vacation
• Paid sick days
• Access to company fitness center
• and more!

• High school diploma or GED
• 1-3 years related experience and/or training.
• 1 additional year of experience as a supervisor and/or working lead (2 years of THA maintenance experience will exchange for this requirement) or
• Equivalent combination of education and experience.

• Must have a valid driver's license.
• Drug screening and background check will be administered.

• Plan and schedule the workload for staff engaged in repair of building mechanical and electrical systems, painting and performing structural repairs to masonry, woodwork, and furnishings of buildings.
• Participate in and supervise all aspects of the maintenance requirements for unit prep, systems maintenance, and maintenance activities requiring licensed technical staff.
• Direct staff engaged in ground maintenance activities such as mowing lawns, trimming hedges, removing weeds, and waste disposal.
• Ensure completed tasks meet established THA inspection guidelines and time constraints.
• Requisition tools, equipment, materials and supplies within the operating budget for the assigned property.
• Assist in establishing and managing the budget as required.
• Make purchases for the property following current procurement guidelines.
• Review work schedules and estimate man hour requirements for completion of job assignments and adjust procedures to meet maintenance schedules.
• Suggest changes in work processes and use of equipment to increase efficiency of staff.
• Review and analyze data. Compose and prepare routine correspondence and reports.
• Review daily work orders that have been completed and maintain time and production records.
• Initiate or suggest plans to motivate staff to achieve work goals.
• Advise personnel on departmental rules, regulations and policies. Assist in the development of procedures to ensure compliance.
• Review reports, program activities, and other information to evaluate program effectiveness and quality of services. Develop controls to assure accountability for maintenance operations, policy implementation, and efficiency of maintenance staff.
• Assist in performing the actual hands-on activities of staff as required.
• Participate in ongoing training programs; promote staff development; develop and implement staff training programs.
• Ensure that program procedures and all reporting requirements are maintained in accordance with agency standards and HUD regulations.
• Monitor the condition of assigned development(s) to ensure the health, safety, and security of the residents, guests, vendors, and employees.
• Respond to after-hour calls as needed or directed by THA Management.
• Responsible for achieving and maintaining optimum performance of
assigned development(s) and staff in applicable agency and departmental goals and objectives.

Please click "Apply now" to fill out an application.

Tulsa Housing Authority: Creating a better Tulsa by transforming lives and communities.

EOE

15410